HELLO AND A VERY HAPPY NEW YEAR TO EVERYONE!

Hope 2017 is an amazing year full of wonderful books and lots of growth and learning and fun times!
2017 looks to be a good year for Diverse Literature and I am hoping to read more #OwnVoices books. You can follow the hashtag on Twitter to find out more about Own Voices but it's basically books written by people from that culture/religion/ethnicity/disability/sexuality etc

Gonna TRY to buy more books in store rather than online…but books are usually cheaper online.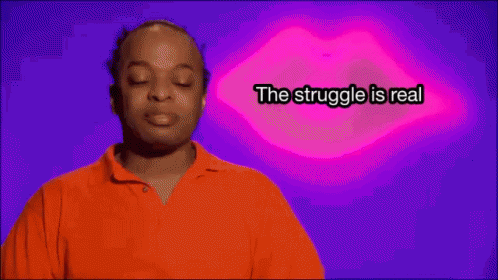 However, my local Oxfam has an AMAZING selection of books so I'm lucky to have that option too.

If you can't find a book in your local bookstore…ASK THEM TO ORDER IT FOR YOU. Also, make sure your library stocks these awesome books!
So here goes…it's quite a long list and I am sure there are plenty more I will find out about later on so look out for more Waiting on Wednesday posts in 2017!

In no particular order…
Young Adult
City of Saints and Thieves by Natalie C. Anderson
Pub Date: 24th January 2017 (Hardback)
Cover: I like the colours and the cover apart from the person. I definitely prefer it without the person.

Thoughts: a YA murder mystery set in Kenya? Sounds amazing! 
You can read a sneak peek here!
US Pub Date: 14th February 2017 (Hardback)
UK Pub Date: 23rd March 2017 (Hardback)
Cover:I really love this cover. it's simplistic but also love the silhouette and the colours.

Thoughts: Fabiola moves from Haiti to the US and has to deal with her American cousins while dealing with school and other issues. It offers a different perspective on the 'American Dream' which can often be more of a nightmare and contains elements of magic realism.
The Hate U Give by Angie Thomas
US Pub Date: 28th February 2017 (Hardback)
UK Pub Date: 6th April 2017 (Paperback)
Covers: I really hate the UK cover because it has a person on it and I loathe book covers with real people on. sigh. I am tempted to just buy the US version which is WAY COOLER!

Thoughts: This is probably one of he most highly anticipated YA novels of 2017 because it is inspired by the Black Lives Matter movement! I remember when this book first got acquired I WAS SO EXCITED and now it if finally being published I AM READY FOR THE WORLD TO READ IT. It has also been optioned for a movie with Amandla Stenburg playing the lead role.
Pre-Order your copy now! Or like me…wait till it's out in case Waterstones does a Buy One Get One Half Price Offer…
Ronit & Jamil by Pamela L. Laskin
Cover: It's okay…I mean it's a bit…cliche but I like the fact that the wall is included

Thoughts: UM HELLO IT IS A ROMEO & JULIET ESQUE STORY BUT ABOUT A PALESTINIAN AND ISRAELI OMG YES SIGN ME UP. 
Strange The Dreamer by Laini Taylor
US and UK Pub Date: 28th March 2017 (Hardback)

UK Paperback: 7th September 2017
Covers: I prefer the UK one (right) and I have a feeling the cover will be really shiny too…

Thoughts: NEW LAINI TAYLOR BOOK YES PLEASE. LOOKS WEIRD AND CREEPY AND I NEED IT. Read a sneak peek here. I will probably end up buying the hardback…AND I AM HOPING THAT MAYBE JUST MAYBE THIS MEANS SHE WILL DO A UK TOUR! She is defo one of the authors I would love to meet.

The Gauntlet  by Karuna Riazi (Middle Grade)
Cover: Not too keen on the cover but it does look like a typical MG fantasy cover

Thoughts: A GROUP OF FRIENDS FIND THEMSELVES TRAPPED INSIDE A BOARD GAME A LA JUMANJI STYLE BUT IT IS DIVERSE WITH A 'MIDDLE-EASTERN FLAIR' sounds great tbh. I REALLY HOPE IT'S GOOD AND DOES WELL AND ALL THE BOOKSELLERS AND LIBRARIANS SHOVE IT IN CHILDREN'S HANDS!

Cover: Not a huge fan of it because OF THE PERSON but i like the title font.
Thoughts: This sounds like a book that's gonna be all happy and then BAM PAIIIIINNNNNNNN…I am looking forward to this. Unfortunately the author has suffered from terrible trolls on twitter being anti-Semitic smh how can people JUST DO THAT?! 
You can read a sneak peek here!
UK Pub Date: 4th May 2017 (Hardback)

Thoughts: um…it's Patrick Ness. Of course I will read it.  He said it's his most personal novel yet! Cover yet to be revealed!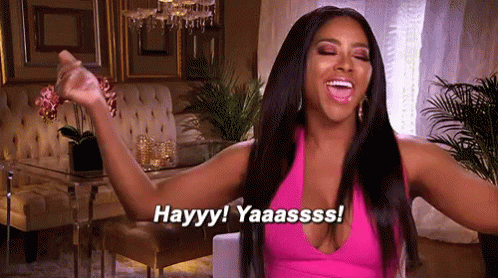 The Lines We Cross by Randa Abdel-Fattah

US Pub Date: 9th May 2017 (Hardback)

UK Pub Date: 4th May 2017 (Paperback)

Cover: I definitely prefer the Australian cover and title.

Thoughts: ANOTHER RANDA ABDEL- FATTAH BOOK? YES PLEASE. So it's a love story but also about casual racism in Australia. CANNOT WAIT FOR THIS BOOK. I love how she always talks about hard hitting issues but with a touch of humour and relatable characters! You can read an interview about this book here.

That Thing We Call a Heart by Sheba Karim

Pub Date: 9th May 2017

Cover: Don't like the cover because it has a person on it but i like the title font!

Thoughts: This is about a Pakistani-American girl called

Shabnam Qureshi

and deals with issues like love, friendship, culture, religion and Partition! Sounds good! 
US Pub Date: 9th May 2017 (Hardback)

Cover: I really like this cover. it's very simple but cute.
Thoughts: There has been a bit of a hoo-ha about this book due to it's queer representation (Ramona is supposedly a lesbian but ends up falling for a boy…is she a lesbian? is she bisexual? WHO KNOWS…sexuality is fluid!!!) BUT I AM EXCITED because it sounds like a good book…I love a good love story but it's MORE than that obviously.  You can read a sneak peek here!
Flame in the Mist by Renee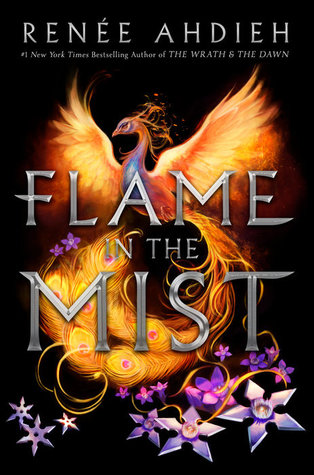 US Pub Date: 16th May 2017 (Hardback)
UK Pub Date: 4th May 2017 (Paperback)
Cover: I like the dragon and flowers but the big fat title ruins it tbh
Thoughts: Kind of like Mulan but set in Japan…I haven't read The Wrath and the Dawn yet so I don't know if I like her writing style or anything but this looks promising! You can read an interview with the author here.

When Dimple Met Rishi by Sandhya Menon 

 Pub Date: 30th May 2017 (Hardback)
Cover: I actually like the cover even though it has a person on it… she seems so happy and i like the mehdni (henna)!

Thoughts: I just need this book in my life. When I first heard about it I knew I was gonna love it. like I haven't even read it yet but it sounds so perfect to me BECAUSE IT IS ABOUT TWO BROWN PEOPLE WHO END UP FALLING IN LOVE AND HAS BOLLYWOOD REFERENCES IN IT AND I JUST NEED IT!  You can read a sneak peek here!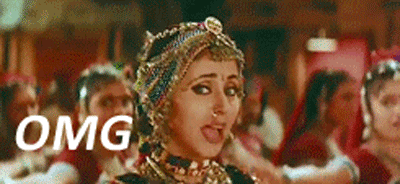 Saints, Misfits, Monsters, and Mayhem by Sajidah. K. Ali 
US Pub Date: 13th June 2017 (Hardback)
Thoughts:  I AM READY FOR IT BECAUSE IT'S BY A MUSLIM AUTHOR. Also this line: Except she knows a monster…one who happens to be parading around as a saint…Will she be the one to call him out on it? What will people in her tightknit Muslim community think of her then? More information to come later on in the year and cover is yet to be revealed!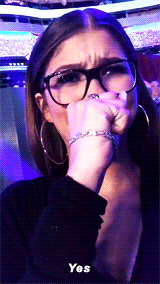 The Library of Fates by Aditi Khorana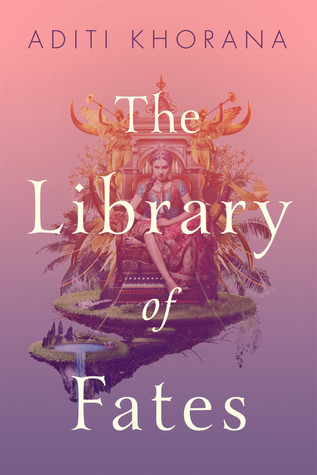 Cover: It's a really pretty cover and you can already tell it's gonna be about Indian Mythology!

Thoughts: A book about Indian Folklore? Yes please. Hope it does not disappoint. It is a love story but if it's done well then double yay! 
The Secret Life of the Amir Sisters by Nadiya Hussain

Pub Date: 12th January 2017 (Hardback)
Cover: Not sure which is the final cover but i prefer the one with the cupcake because that looks like a 'normal chick lit' cover whereas the orange one is has some South Asian stuff on it…but it isn't IN YOUR FACE. Although it does have a pic of the author on the front so people know it's Nadiya's book and will buy it (probs targeted for people who don't normally read books…) Plus IT IS A BOOK WITH HIJABIS ON THE COVER THAT WHITE PEOPLE WILL ACTUALLY READ.

Thoughts: I was shocked to discover that Nadiya has written a book because she only won The Great British Bake Off LAST YEAR so idk when she had time to write a whole book since she already released TWO recipe books this year…maybe she just had an old manuscript lying about or it might be ghost written or maybe somehow she actually wrote a book in one year and managed to get it published (well…obviously…she's famous…they probably ASKED her to write a book tbh) but I still want to read it because it's about a group of Bangladeshi sisters in the UK. I can guarantee you this book will be available in all bookstores AND supermarkets in the UK as Nadiya Hussain is a national treasure.
UK Pub Date: 4th May 2017
Cover: I hate this cover. the colour is so…bright…like I know the first book had some turquoise on it but this is just a bit too much…

Thoughts: sequel to The Lazarus Effect which I really enjoyed.  Looking forward to seeing Vee and Chloe again, especially Vee's trademark sarcasm!
Non-Fiction 
Letters to a Young Muslim by Omar Saif Ghobash

US Pub Date: 3rd January 2017 (Hardback)
UK Pub Date: 12th January 2017 (Hardback)
Cover: Of course it features a geometric pattern…It's a nice cover though.
Thoughts: The author is the UAE ambassador to Russia and it's a book written for his sons but also to all the young Muslims on what it's like raising children post 9/11 etc. It sounds like an interesting read…it might actually be completely terrible and pander to Western audiences but we shall see. 
Muslim Girl: A Coming of Age by Amani Al-Khatahtbeh
UK Pub Date: 12th January 2017 (Hardback)
Cover: the cover is okay. Kinda boring tbh but non-fiction books rarely have amazing covers tbh 
Thoughts: The creator of MuslimGirl website wrote a memoir so I am curious to see if it is any good…as in if I can relate to any of her struggles or if it panders to Western audiences. 
This is already available in the US.
---
Ah…so many books…so little time. I always have the problem of WANTING TO READ NEW BOOKS but not having read older books and it's like hdgkjhdfgkjkdj I WANT TO READ ALL THE BOOKS! I hope I actually meet my goodreads goal this year!

A note on which books to avoid due to negative stereotyping…it's important to educate ourselves on problematic representations and call people out…in a nice way…so they are AWARE of the damage they can cause from such representation because perpetuating negative stereotypes is not diversity.
 
So what books are you looking forward to in 2017? Hope I've put some new books on your radar! 

  Happy Reading!
PEACE. LOVE. BOOKS. =D